Stargazer: Propulsion Ring
The ring from which the Voitre Luminear propulsion system was made famous in Seed Destiny/Stargazer fandom. It seems to be of sufficient size at the moment, but missing some detail. I may enlarge and engorge it to be of similar size to the width of the destinys wings...

--edit: In the case that the viewer hasn't caught on, this is the destiny gundam with a the stargazer's ring. This is being worked on as a conversion from the "reverse" that I usually do. Thus, the head will probably be last while I work on the legs, arms and body.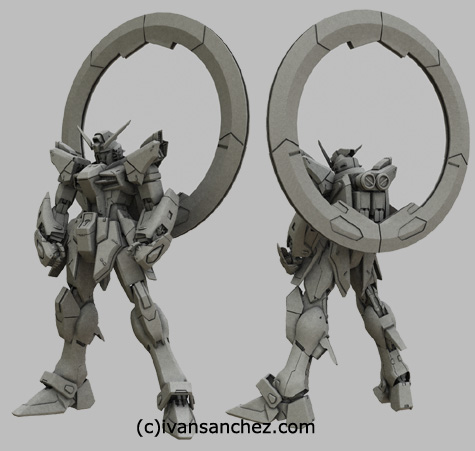 Labels: Stargazer