Launcher: Backpack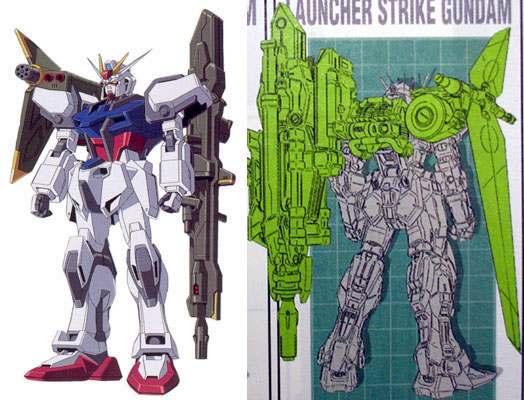 So, I thought, "Hey, I've got the IWSP, AILE, and NOIR striker packs, why not go for some others"? Problem is that the only useful images are for the lower grade-ish plastic models... except one. Apparently Bee-Craft (the designer for some of the fancier Gundam Seed models) created a Launcher and Sword striker pack (on paper) for the Perfect Grade Strike Gundam. They're of course only ideas and never realized, but I think they could be quite useful in forging something out of them.

Anyway, the Okawara front version is above on the left and the Bee-Craft (PG concept) is on the right. I haven't been able to find a front version of that particular concept art so I'll have to keep digging as usual.

So the Launcher striker pack has been started from Bee-Crafts foundation artwork and using an earlier version of the strike that I put together. Wow, that Strike's getting old!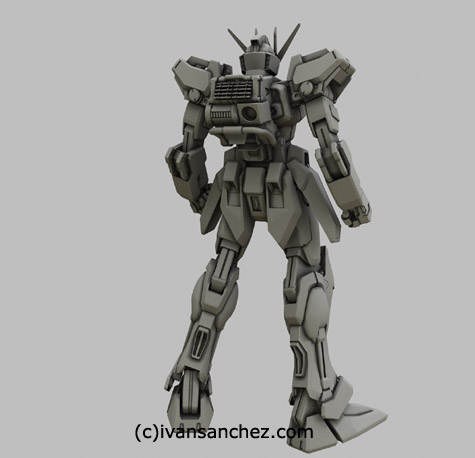 Labels: Launcher, Striker Pack