ZZ Gundam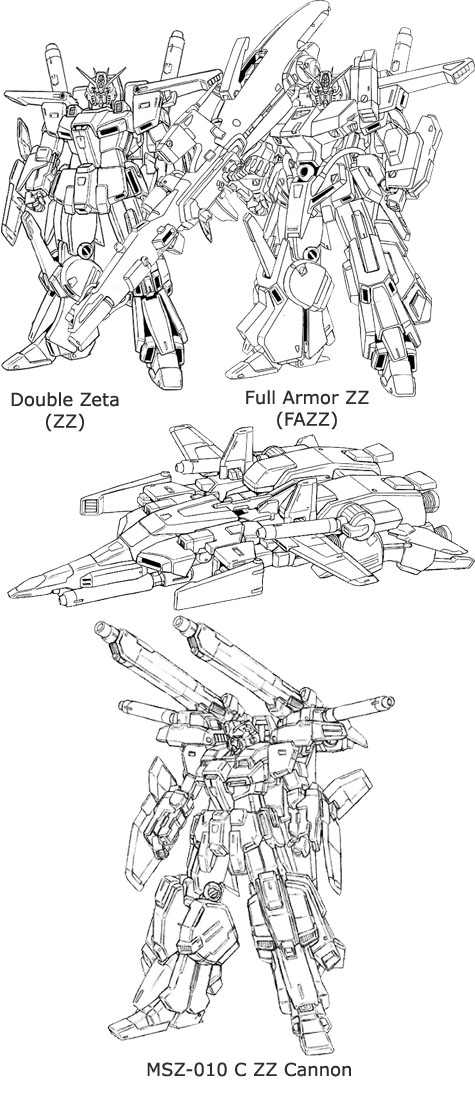 Trying to get my foot in the door of some other meshes and start them before I get too busy with other stuff. I've been planning this one for a long time as well, but have only just gotten around to it. The plan is to make the

Double Zeta (ZZ)

first, then from that build the

Full Armor Double Zeta (FAZZ)

. Finally, if I ever get the time or gumption, I would try to get the

Double Zeta Cannon

which is an unofficial fan made version of the ZZ Gundam made specifically for the doujinshi called "

MEANINGLESS WAR

" (cover art shown below).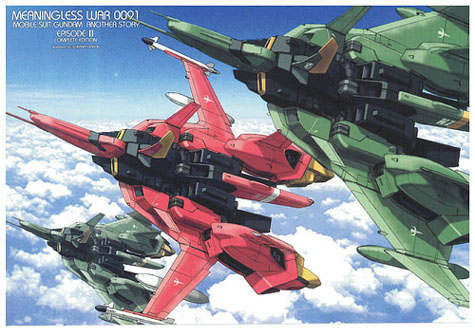 The original ZZ was designed by Makoto Kobayashi, but the redesign (mostly a re-cleanup) for the Sentinel series was Katoki Hajime so I'll be going off that one. Of course, I'm trying to head into the Sentinel series with the ZZ and then the Sentinel Gundam... but all in due time I suppose. And so the ubiquitous beginnings of the ZZ head.