Gerbera Tetra Kai: Arms 2
The shoulder armor is attached and parented. Need to fake some frame in there too. I went ahead and made the booster mounted on the top of the armor movable -- rotatable by the top of the mount, contrary to the wee figure which is static.

Edit: Darn, missed a piece of detail on the rear skirt too...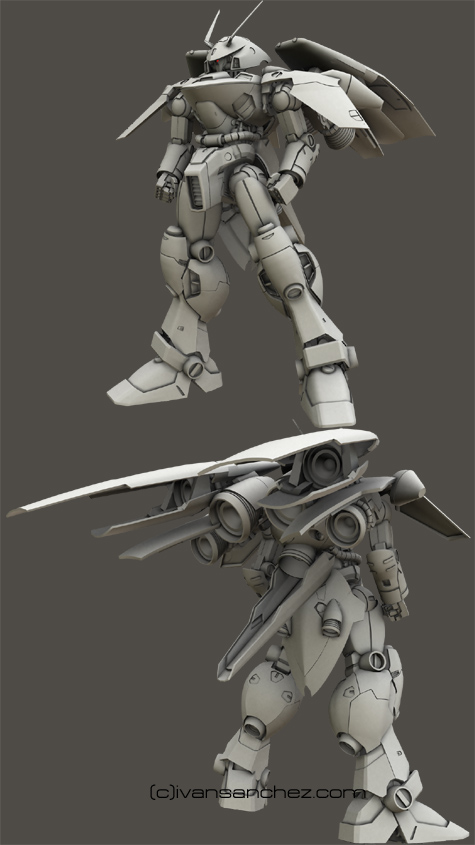 Labels: Gerbera Tetra