Destiny-Impulse Custom: Trial 1
Testing out some colors for the Custom Destiny-Impulse that I conjured up. Doesn't look like the Destiny-Impulse that's in the manga really. Kind of skewing the direction a bit. I think I'll go back to the standard Destiny Gundam colors.....
..anyway... feeling sick, so hitting the sack.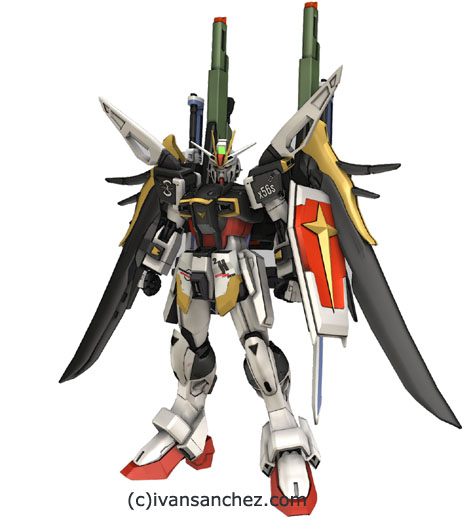 Labels: Destiny, destiny-impulse, Impulse